If you ever thought they restricted the USPS only to your mailbox, you're in for a surprise. Meet Informed Delivery. It's a free service that uses machine learning to deliver small snippets of actual mail inside your inbox. You get the digital version before the actual version of mail.
What's even better is that with success from past campaigns, USPS created the 2022 Promotions Calendar for nonprofits, marketers, printers and mailers that includes this digital mailer view.
Introduction: What is Informed Delivery and How Does it Work?
USPS first launched Informed Delivery, a mail tracking service in 2014, to a small contingent of residences. In 2017, the service promoted availability to the entire US. And now this is becoming a niche service as each year goes by because of the unique blend of reaching people through multiple channels.
For example, Informed Delivery provides digital previews of your mail to eligible residential and PO Box holders. The Informed Delivery solution lets nonprofit mailers create mail and digital marketing campaigns that are fully optimized for the recipient.
Besides getting more impressions, interactions, and insights, nonprofits also can deliver timely content. Therefore, it's used for time-sensitive notifications to donors like fiscal or calendar year end.
Above all, its subscribers continue to grow each year, and are over 44 million strong.
What are the Advantages for Nonprofits?
Our clients include Informed Delivery for their appeals to drive additional interest and a digital touch. We include a full color advertisement (ride-along), as well as a link to their donor landing page. Clients like the price tag as well. It's free from the USPS.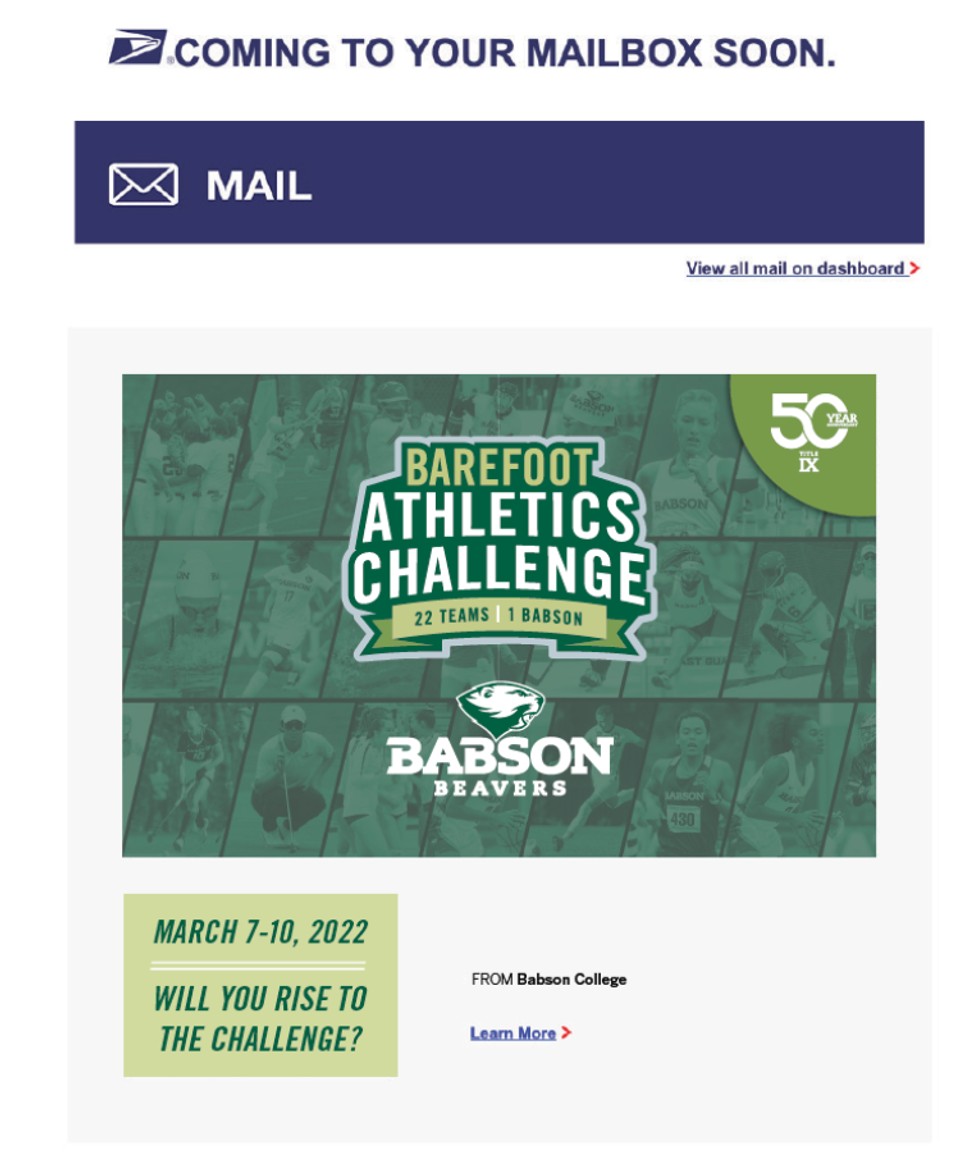 So, the great thing is that nonprofit mailers can engage their donor base through the interactive features of Informed Delivery in 2022. Moreover, they are eligible for discounted rates.
USPS Informed Delivery Promotion for 2022
Each year, the United States Post Office offers promotions and incentives for nonprofits to use their services. This includes reduced rates and discounts. The USPS has several services that help nonprofits send mail at a reduced cost and make more money for their charity.
This year, they offer a 4% discount for nonprofit organizations that use Informed Delivery. Most importantly, this discount is available to all nonprofit organizations regardless of their purpose. This includes churches and charities, as well as other non-profit groups.
The Informed Delivery promotion runs August 1st – December 31st. Nonprofits can register as early as June 15th, 2022 for the promotion.
Understanding the Informed Delivery Process
Finally, if you're curious how the Informed Delivery program works, contact us and we'll help add it to your next mailer you do with us. Let us develop your next appeal creative for you. We'll create the design and handle the communication with the Post Office to ensure they execute your campaign correctly and timely. Reach out to us today for a free consultation.
https://www.bcgconnect.com/wp-content/uploads/USPS-mailbox.png
500
750
BCG Staff Writer
https://www.bcgconnect.com/wp-content/uploads/2023-BCG-Creative-Marketing-horz-01-300x108.png
BCG Staff Writer
2022-06-06 13:34:45
2023-05-09 16:50:33
Informed Delivery and the new USPS Experience